(London, United Kingdom) — Albanian Institute has been awarded the London Design Biennale 2016 Public Medal, for the exceptional design contribution to the 2016 theme, Utopia By Design.
We are delighted with the award and by the enthusiastic reception we received and by the media's positive response, especially the Interior Design Magazine and Bloomberg, and absolutely thrilled with winning the Public Medal. 
A highlight on the global cultural calendar, the Biennale saw some of the world's most exciting and ambitious designers, innovators and cultural bodies gather in the capital to celebrate the universal power of design and explore the role of design in our collective futures.
We were especially pleased that our installation was selected to occupy the dramatic courtyard space of Somerset House, alongside Great Britain's, which made it one of the most prominent pieces at this pioneering and prestigious event in the heart of the British capital!
"We are extremely honored to receive this recognition from London Design Biennale" said Dino Korca, curator and Albanian Institute director. "This achievement is a direct result of the hard work and determination, and I am thrilled with our accomplishments. I have never been more optimistic about our ability to deliver on the promise of our mission. A global platform for design and culture, Albanian Institute is delighted to celebrating the importance of art and design with the Biennale's international audiences".
On September 8th, a distinguished, international panel of 12 leading creative experts were responsible for selecting the winners of the London Design Biennale Medal 2016 (Lebanon) and the Utopia Medal (Russia). The Jury commended  Mexico, Chile and Japan. The Jaguar Innovation Medal was awarded to Switzerland, and Albania was the national entry winner of the Public Medal.
We are happy to have been invited to represent Albania at the London Design Biennale, a truly global stage and the presentation of our participation was part of a visual conversation captured, shared, and amplified all over the world. A quarter of a million people visited the Biennale, 645 international journalists, and press coverage achieved an AVE of over 2.2 million and overall reach of over 100 million. 1200 VIP international guests (Ambassadors, Museum Director, Heads of States, Artists, Architects and Influential Figures) attended the Opening Ceremony and site-wide Reception. Our contribution to the Biennale transformed public perceptions of design and what we are able to achieve through creativity and culture.
Sir John Sorrell, President of the Biennale said: "We are very pleased with the Albanian contribution to the inaugural Biennale. Design is an international language. It doesn't recognize boundaries or borders and designers want to make the world a better place. To bring designers together to engage in a conversation like this is so important, so important".
The Albanian Pavilion at the Biennale has been curated by Dino Korca, and administered by the Albanian Institute New York.
ABOUT LONDON DESIGN BIENNALE
London Design Biennale 2016 is devoted to the theme "Utopia by Design" Taking over the entirety of Somerset House, including the Edmond J. Safra Fountain Court and River Terrace, it explored big questions and ideas about sustainability, migration, pollution, energy, cities and social equality. Visitors enjoyed engaging and interactive installations, innovations and proposed design solutions from 40 countries, cities and territories—all in an immersive, inspiring and entertaining tour of the world.
Sir John Sorrell CBE is president, Ben Evans is executive director, and Dr. Christopher Turner is director of the London Design Biennale 2016. London Design Biennale's International Advisory Committee and Jury 2018 are Paola Antonelli, Adelia Borges, Tristram Hunt, Hadeel Ibrahim, Mitra Khoubrou, James Lingwood MBE, Ana Elena Mallet, Professor Jeremy Myerson, Kayoko Ota, Jonathan Reekie CBE, Lord Richard Rogers of Riverside CH, Sir John Sorrell CBE, Ben Evans and Christopher Turner.
ABOUT SOMERSET HOUSE
A unique part of the London cultural scene, Somerset House is a historic building where surprising and original work comes to life. From its 18th-century origins, Somerset House has been a center for debate and discussion—an intellectual powerhouse for the nation. Somerset House is today a key cultural destination in London in which to experience a broad range of artistic activity, engage with artists, designers and makers and be a part of a major creative forum—an environment that is relaxed, welcoming and inspirational to visit while providing a stimulating workplace for the cultural and creative industries.
###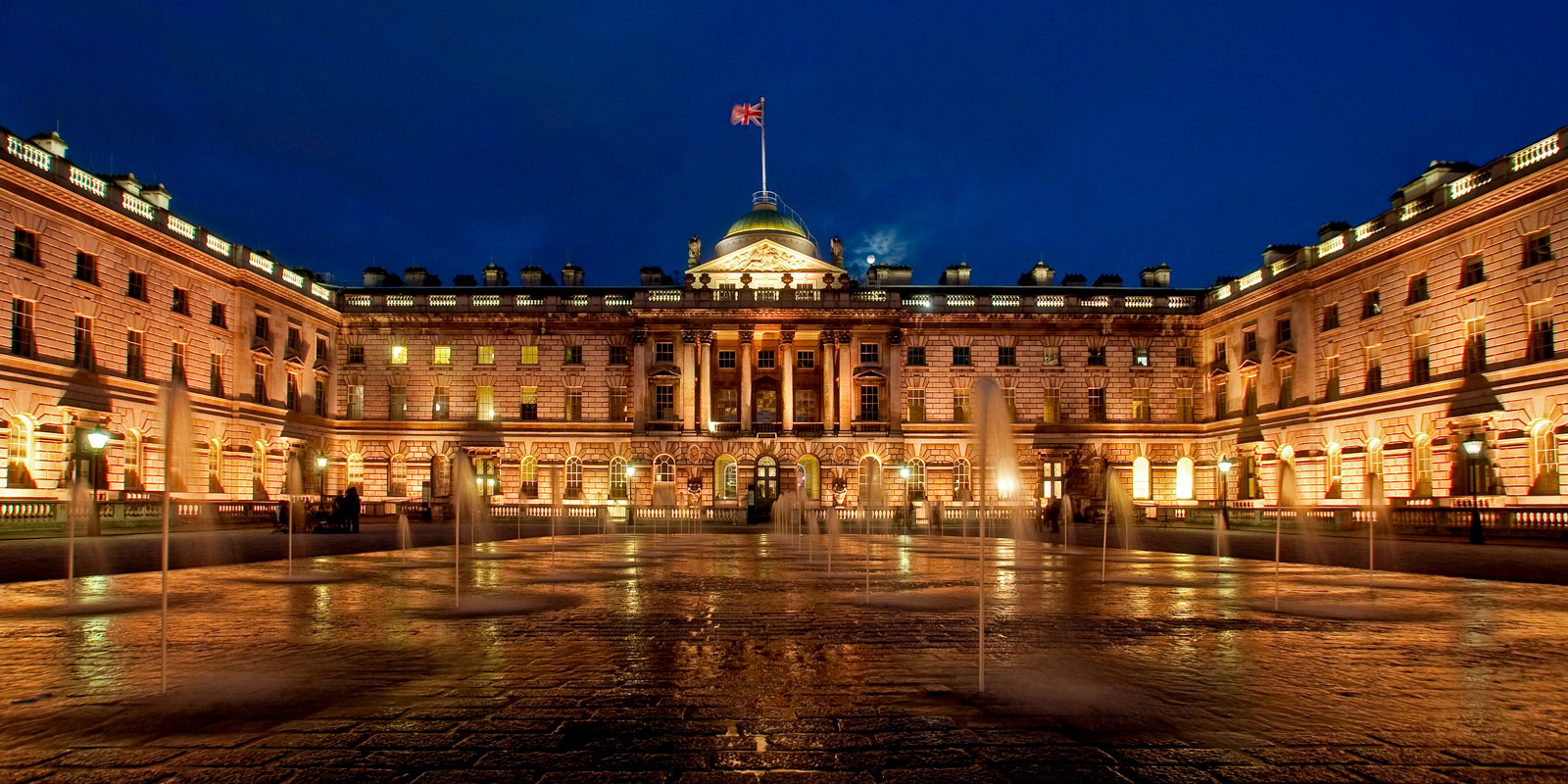 Albanian Institute New York is pleased to announce that it will represent Albania at the inaugural London Design Biennale 2016.
MORE