First Albanian Ambassador to the United States, Faik Konica (left), being interviewed by C.E. McGuire on C.B.S. News in 1931.
Photo: Library of Congress/United States.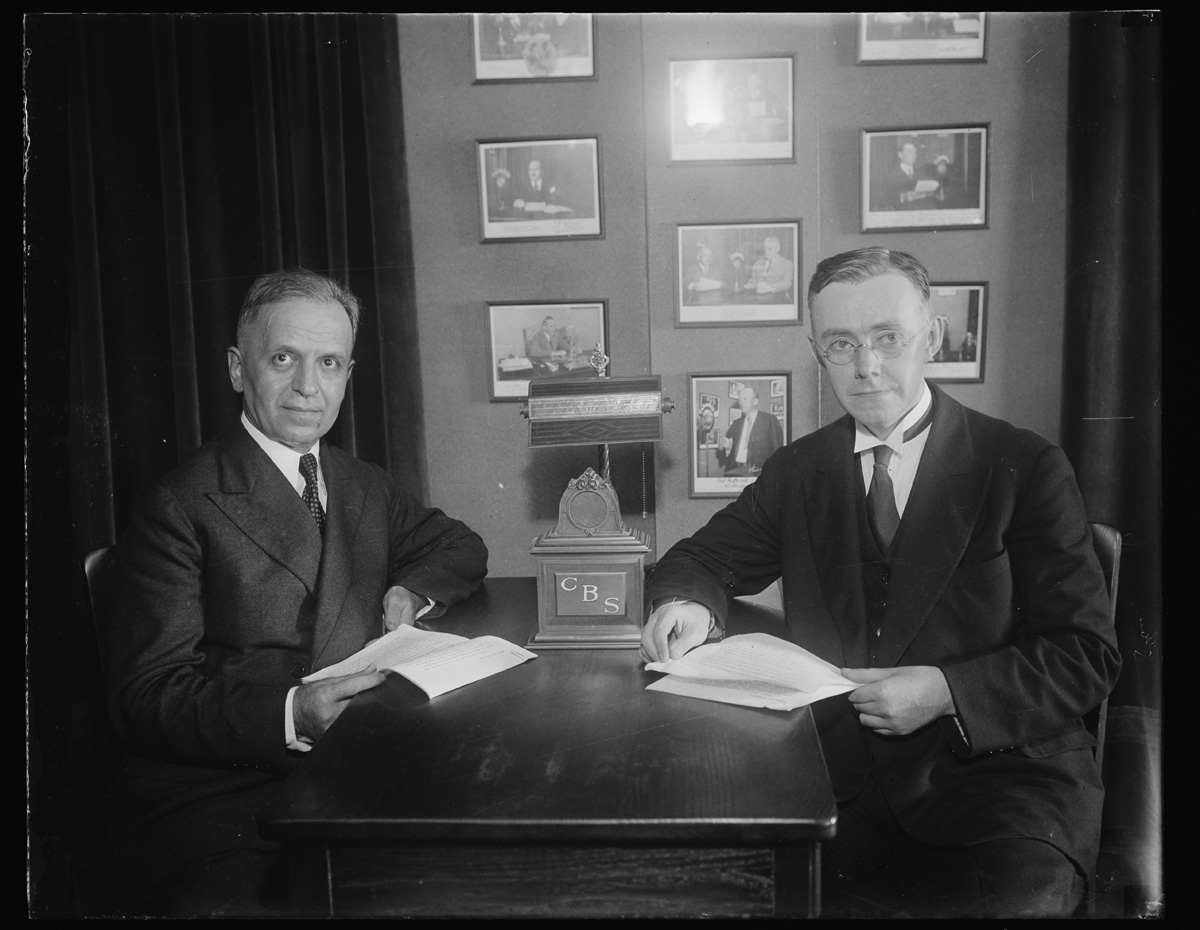 Today, as we commemorate 100 years of diplomatic relations between the United States and Albania, it is with a sense of gratitude that I reflect on this historic moment.
Every school child in Albania can tell you that President Woodrow Wilson saved Albania from being split up among its neighbors after World War I, wrote the New York Times not too long ago.
That is, of course, what was left of Albania proper at that point.
Council of Four of the Peace Conference. In 1919, the Big Four met in Paris to negotiate the Treaty of Versailles: Lloyd George of Britain, Vittorio Emanuele Orlando of Italy, Georges Clemenceau of France, and President Woodrow Wilson of the U.S. Hotel Crillon, Paris, France. Date 5/27/1919. National Archive.
In January of 1919 at the Paris Peace Conference, President Wilson strongly advocated for an independent Albania.
And on July 28, 1922 — a century ago today — the United States and Albania established diplomatic relations for the first time when the American Commissioner in Albania, Maxwell Blake, extended written notification of the recognition of Albania by the United States to the Minister of Foreign Affairs, Xhafer Ypi.
The rest is history.
Our history.
Through a century of struggle and reclamation, we have emerged stronger together. And so, it is appropriate — necessary — that on this most solemn occasion, we look toward an even deeper, more profound engagement, and to many more bright and promising years ahead.