Wednesday, September 30, 2015
Presented by Albanian Institute
Artist Talk
The Albanian Institute presents Artist Talk with visual artist ALBAN MUJA in conversation with COLIN HUERTER.
Date & time:
Wednesday, September 30, 2015, 6:00pm.
Venue: The Players, 16 Gramercy Park S. New York, NY.
Photo: Tonys by Muja, courtesy of the artist.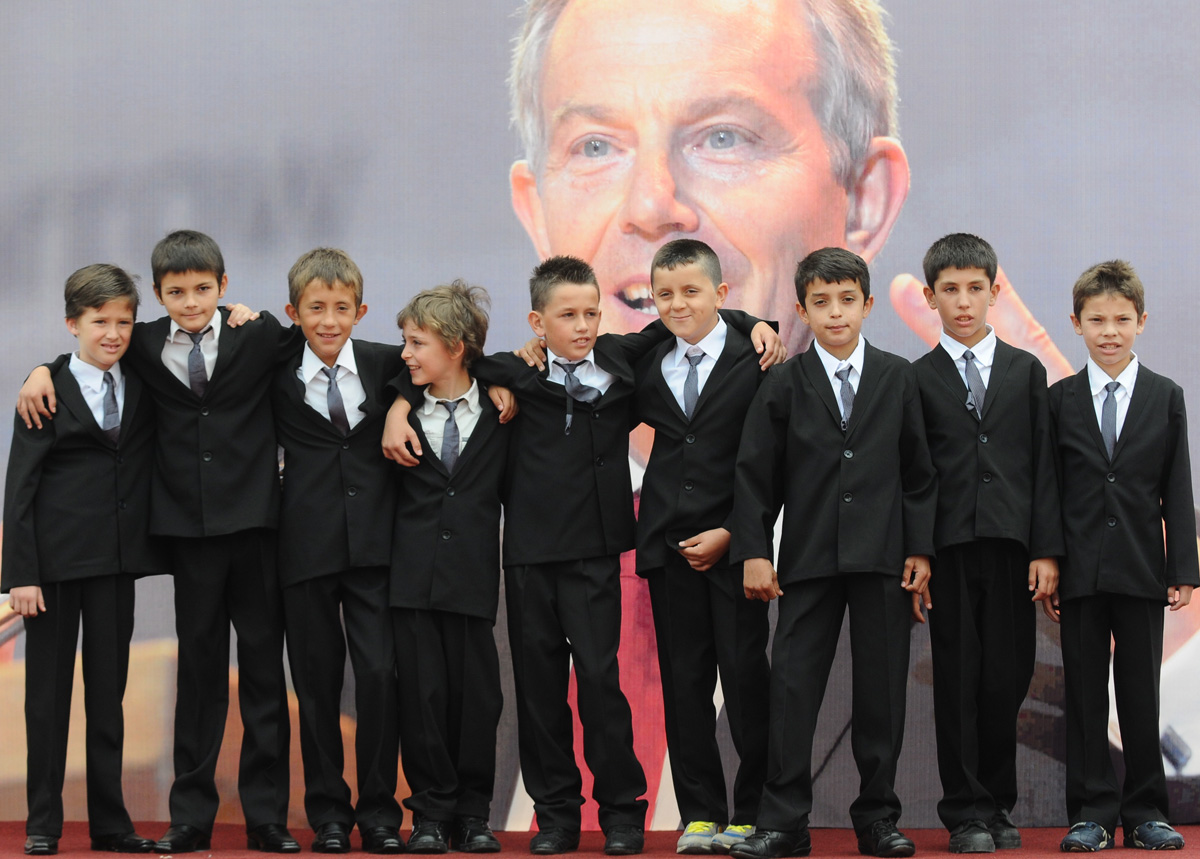 Alban Muja, born 1980 in Mitrovica, Kosovo, is a visual artist and filmmaker working across mediums and dimensions in order to explore and, oftentimes, further explicate the social, cultural, political, economic, and quotidian complexities of modern life. Often inspired by unanticipated discoveries in his daily life, and influenced by the transformation processes in the wider surrounding region, he investigates history, customs, and socio-political themes and links them to his position in Kosovo today.
Colin Huerter, a curatorial expert on the emerging international art scene, is a New York-based lecturer, advisor, curator, currently a director of RH Contemporary Art Gallery in Chelsea. 
Alban's artistic position is in a way very specific since it reflects and comments on contemporary society and its burdens within a geo–political context. His artworks are permeated with the bitterness of the geopolitical, social and artistic system, which is communicated by individual artistic acts – some ironic, some intimate but always critical. Take for example, one of his artworks titled Tonys, a photograph of nine Kosovar boys, named Tony or Tonyblair, dressed like Tony Blair, against a back drop with Tony Blair's face. All nine boys were born in 1999, the year their country gained its independence, which many attribute to England's Prime Minister's conviction to help Kosovo safely re-gain its authority to exercise its national identity. This piece makes one ponder over Kosovo's history prior to 1999 but also reflect on its new history being made by introducing non-Albanian names to their national identity.
The event takes place at The Players in New York. Founded in 1888, when Edwin Booth, the greatest American actor of his time, purchased a Gothic Revival-style mansion facing Gramercy Park and commissioned to transform it into a certain club "for the promotion of social intercourse between members of the dramatic profession, literature, painting, sculpture and music, and the patrons of the arts."
Program includes conversation with the artist, film screening, interactive Q&A segment, followed by a networking reception
The Albanian Institute is deeply committed to finding new ways to connect and engage with our community and network of collaborators from around the world, both on- and offline.
Designed as a way for our audiences to engage digitally in real-time with artists of various disciplines, creatives, thought-leaders, and cultural luminaries the Albanian Institute's online series LIVE TALK invites members of the community to take up and take over the Institute's digital platforms as public forum for conversations on the issues that matter most right now.
Follow us on Instagram @albanianinstitute and facebook/albanianinstitute and be part of the conversation. There are new topics and themes ongoing, so tune in and stay connected.
The Albanian Institute's events are lively forums for exchanging ideas and sharing impactful stories. We regularly invite thinkers and educators, artists and activists, and poets and novelists to engage in dialogue with each other and with our broader community about our shared human experiences.