Title: HIVE
Original Title: "Zgjoi"
*Albanian with English Subtitles
A Blerta Basholli Film
Drama | 2021 | 84 min | Kosovo, Switzerland, North Macedonia, Albania
Sundance triple award winner and Kosovo's Oscar® entry opens theatrically on Friday, November 5 at Film Forum.
Join us for an in-person Q&A with filmmaker Blerta Basholli and star Yllka Gashi, co-presented by the Albanian Institute New York.
Albanian Institute members receive up to two $11 discount tickets to all screenings (regular price $15). Enter promo code AIHIVE online at checkout, or in person at box office.
Film Forum | 209 West Houston Street | NYC
ZEITGEIST FILMS IN ASSOCIATION WITH KINO LORBER
CAST & CREW
Directed by: Blerta Basholli
Written by: Blerta Basholli
Main Cast:
Yllka Gashi, Çun Lajçi, Kumrije Hoxha
Cinematographer: Alexander Bloom
Blerta Basholli's multiple award winner HIVE is a searing drama based on the true story of Fahrije, who, like many of the other women in her patriarchal village, has lived with fading hope and burgeoning grief since her husband went missing during the war in Kosovo. In order to provide for her struggling family, she pulls the other widows in her community together to launch a business selling a local food product. Together, they find healing and solace in considering a future without their husbands—but their will to begin living independently is met with hostility. Winner of the Audience Award, Directing Award, and World Cinema Grand Jury Prize at Sundance, HIVE is a pithy, devastating portrait of loss and our uphill journeys to freedom.
"There are moments, particularly in Gashi's tenacious performance, that connect to a rawer emotional power.  Prompts us to realize that part of the tragedy of a generation's menfolk being decimated by war is that society at large  loses the progress and enlightenment that the best of them would have promoted." – Jessica Kiang, Variety
"An engrossing, utterly classic tale of overcoming adversity. In its own quiet way, Hive builds a strong storyline around the self-reliance and determination of an uneducated country woman, played with glammed-down but riveting cool by a granite-faced Yllka Gashi." — Deborah Young, The Hollywood Reporter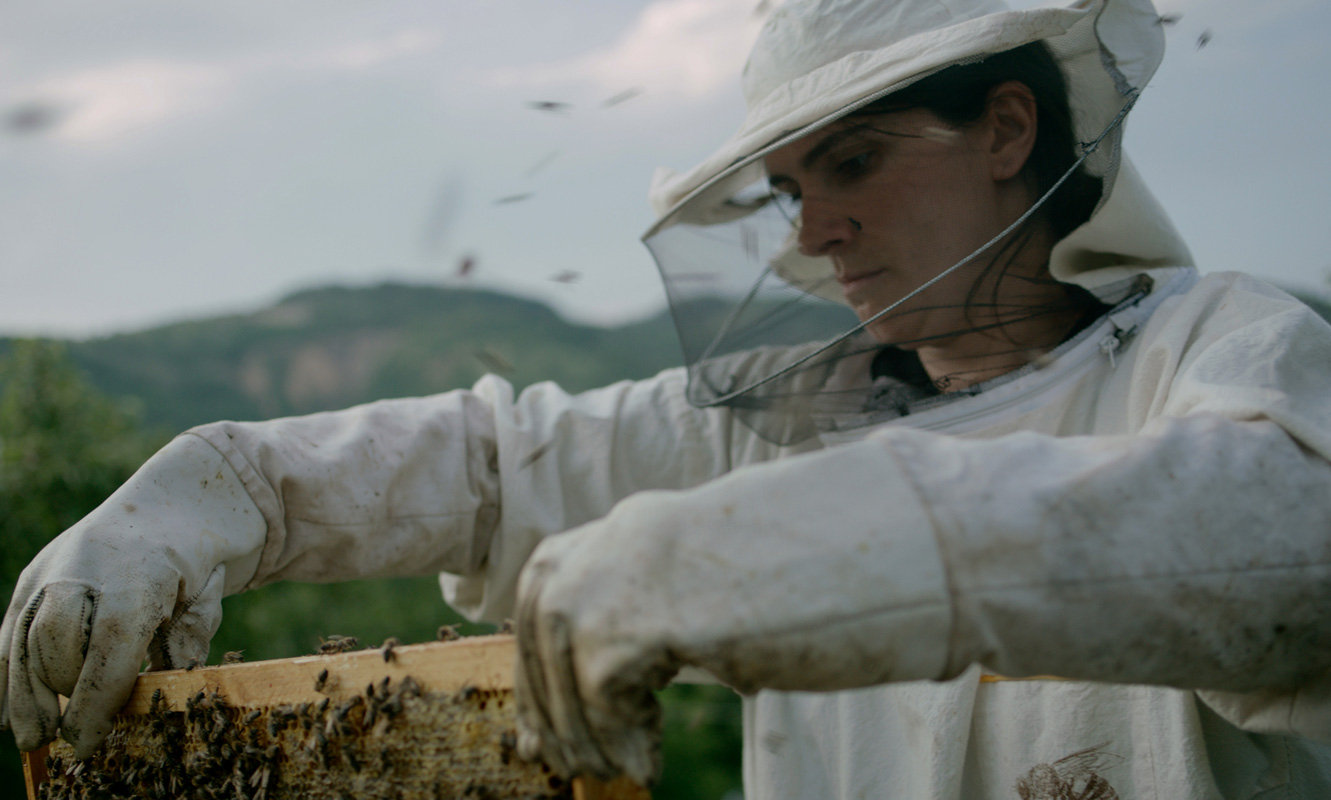 "Stirring, infuriating, and ultimately hopeful." —VOX
"Yllka Gashi is powerfully, effectively steely as a woman who must take matters into her own hands, even when they are tied by society. Plenty of evocative moments. Gashi turns in an unglamorous performance as a broken-down woman who remains resilient. A shimmery dream sequence… opens up the movie to a brief glimpse of the sublime." — Ryan Lattanzio, IndieWire